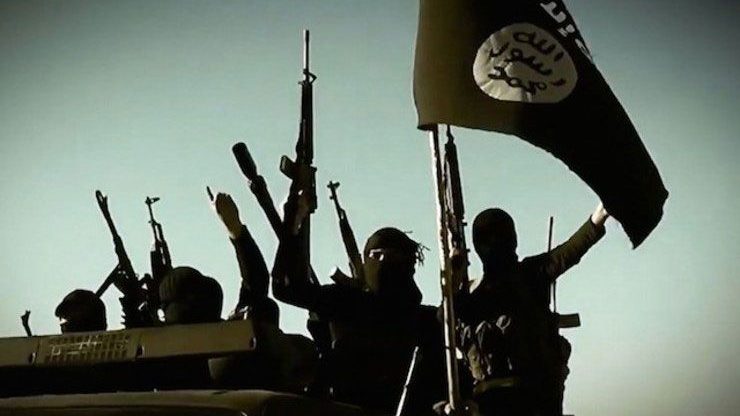 23 Nov

Islam: solution or problem, that is the question

A slogan of the Muslim Brotherhood is "Islam is the solution". Anglican Dean Philip Jensen recently stated in regard to the Islamic State (ISIS) that "It is time to face the truth that Islam itself is part of the problem." Solution or problem: what is the truth about Islam?

The world has been shocked by ISIS, which has committed beheadings, crucifixions, stonings, enslaving and selling captives, and imposing the notorious 'three choices' upon Syrian and Iraqi Christians. More than this, it has showed itself proud to do such things. The fact that thousands of Muslims from around the world have been traveling to the Levant to join ISIS suggests that these people also consider the acts of ISIS to be in accordance with Islam.

The publicly stated position of ISIS is that it is motivated by religious devotion. The English language version of the ISIS magazine Dabiq recently praised the enslavement of the Yazidis, a non-Muslim group in northern Iraq. The article 'The Revival of Slavery Before the Hour', defended the practice from Islamic legal history, the example of the first Muslims, and Muhammad himself:
"The enslaved Yazidi families are now sold by the Islamic State soldiers as the mushrikīn [idolators] were sold by the Companions [of Muhammad] … before them. … enslaving the families of the kuffār [non-Muslims] and taking their women as concubines is a firmly established aspect of the Sharī'ah that if one were to deny or mock, he would be denying or mocking the verses of the Qur'ān and the narratives of the Prophet [Muhammad] … and thereby apostatizing from Islam."
ISIS is a product of Islamic revivalism. After enduring several centuries of Islamic decline, a view developed across the Muslim world that if only Muslims were more religiously observant, Allah would make them ascendant again. This conviction has driven the Islamic revival, which seeks to renew Islam by going back to original sources, including the life of Muhammad.
What is significant is that a groundswell of protest against such revivalism is now rising up across the Muslim world. Magdi Abdelhadi, former Arab affairs analyst for the BBC, recently blogged that "a growing number of voices are laying the blame for the proliferation of groups such as ISIS squarely on Arab-Islamic shoulders … One writer after another concluded that ISIS, far from being an aberration, was in fact a textbook example of brutality in the name of Islam.
For example, one of the writers referred to by Abdelhadi criticised an Islamic tradition in which Muhammad said "he had come to slaughter" his enemies. This was featured in an ISIS propaganda video Clanging of the Swords Part 4 (view from 2:20) of Lavdrim Muhaxheri, a Kosovar ISIS commander. Muhaxheri was quoting the Qur'an to justify hatred: "to … infidels wherever they may be we say the same thing that Abraham said to his father … 'We have rejected you and between us and you there is enmity and hatred and hatred for ever until you believe in Allah alone.'" (The Qur'an, Sura 60:4) He then recited Muhammad's words to the Meccans: "We say to you as the Prophet Muhammad said: 'We have brought slaughter upon you'." He was saying that ISIS is hating and killing because it desires to be faithful to Islam.
It is beyond dispute that many of the offensive acts of the Islamic State have precedents in Islamic sacred texts. For example, Muhammad enslaved two young Jewish women, Rayhana and Safiyya, after killing their husbands. These women are counted among his wives.
One of them, Safiyya, was a Jew from Khaybar who had been allocated in the division of the spoils of war to one of Muhammad's companions, Diyha Ibn Khalifa. When Muhammad saw how beautiful Safiyya was, he desired her for himself, so he took her, telling Diyha to choose another.
Safiyya was led to Muhammad by Bilal past the mutilated bodies of her male relatives, including her father and husband. (Later Muhammad rebuked Bilal for this insensitivity.) When Muhammad made Safiyya his wife, he declared that he was freeing her from slavery, and the gift of her 'freedom' would count as her bride-price. On their 'wedding night' one of Muhammad's companions, Abu Ayyub, Khalid b. Zayd was marching around the nuptial tent until dawn. When quizzed in the morning by Muhammad about this, he replied: "I was afraid for you with this woman, for you have killed her father, her husband, and her people." Muhammad congratulated him on his thoughtfulness. According to Baladhuri's Kitab Futuh al-Buldan ("Book of Conquests"), after Muhammad's death, Safiya confessed that "Of all men, the prophet was the one I disliked [actually hated] most, for he had killed my husband, father, and brother."  
Years ago I spent a summer reading through Islam's canonical sources: the Qur'an, the hadith 'traditions' and sira 'biographies' of Muhammad. It was a deeply disturbing experience encountering many texts such as this. These days, when I see ISIS ideologues citing these very same sources, I continue to be disturbed, but am no longer surprised.
These are not easy things to discuss in public. Certain fears rise up. But discuss them we must. One problem is that until someone has read authentic sources for themselves they will have difficulty imagining just how problematic their contents are. Nevertheless it is rational and necessary to give sober consideration to such information.
Many have said that anyone can find hatred in the scriptures of any religion. Of course it is true that Christians have quoted scripture to support gross wrongs. A case in point was Augustine's appeal to Luke 14:23 'compel them to come in' to justify forced conversion. Some, knowing about the history of Christians' abuses of the Bible, imagine they can thereby understand Islamic extremism, but if this is all they know, they do not know Islam. The canonical Islamic sources are several orders of magnitude more problematic than anything found in the Gospels or even the whole Bible. The imagined comparison is not reality-based.
It also will not do to say that ISIS's actions are un-Islamic because only a legitimate Islamic ruler can declare a military jihad. This technical argument ignores the fact that even if the ISIS fighters' reasoning can be faulted, the point still holds that their actions are guided by their theology.
The religion of Islam has long been regarded by many Muslims as a prestigious brand, a symbol of stability and justice. However wherever Islamic revivalism has been implemented in recent decades, as a 'solution' to the problems Muslims face, it has produced results which many Muslims are finding intolerable: consider Afghanistan, Iran, Libya, Sudan, Algeria, Egypt under the Muslim Brotherhood, and now what remains of Iraq and Syria under ISIS.
In the light of the failures of Islamic revivalism, Western denial serves little purpose.
Muslims themselves are now deeply embroiled in a debate about Islam. The key question being aired across the Muslim world is not whether ISIS has been influenced by Islamic teachings – that is a given – but whether this is, as ISIS itself claims, the long-awaited solution to Islamic decline, or whether it is, as Dean Jensen has intimated, a "problem".
An earlier version of this article appeared in the November 2014 edition of The Melbourne Anglican.
Mark Durie is the founding director of the Institute for Spiritual Awareness, a Fellow at the Middle East Forum, and a Senior Research Fellow of the Arthur Jeffery Centre for the Study of Islam at Melbourne School of Theology.