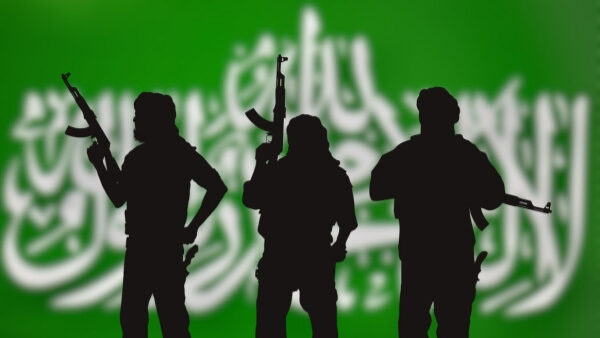 29 Oct

A Q&A Primer on Hamas – Part 8

This is the eighth in a series of daily posts for one week on the following topics:
What is Hamas?
Why does Hamas think it will win?
Who supports Hamas?
Who are the Palestinians?
What is the occupation?
Is antisemitism part of the problem?
What are the rules of war?
Some concluding thoughts. – This is today's post.
If you were forwarded this from someone else, click on this link – A Q & A Primer on Hamas – to take you to Part 1 of the 8-part series. There you will see a blue "Subscribe" button on the top right of the page. Click the button and you can add your email address, so that you will receive all of the daily posts in the series. 
---
Part 8 Some concluding thoughts, including about the future.
When two armies face off against each other, there are claims and counter claims by each side, and the war of ideas can be waged as fiercely as the war of bullets. For those who are standing far off, it can be difficult to see past all the rhetoric, to discern what is really happening.
This morning I was listening to an Australian Broadcasting Commission (ABC) news report about Gaza. They were discussing a report that Hamas has placed its operations center under the basement of al-Shifa hospital, which is the largest medical facility in the Gaza strip. The reporter commented that if the IDF were to bomb the site, this would be a very great war crime. What he failed to point out – which revealed the ABC's typical bias – was that placing a military operations center under a hospital is itself a war crime. Nor did he point out that by shooting missiles into urban areas Hamas commits war crimes every day. He also failed to point out that, according to the laws of war, causing civilian casualties by attacking a military installation is not in itself a war crime, if the intent is to target the military target, and proportionality has been taken into account. In this horrendous scenario, to observe the laws of war, the IDF would have to weigh up the military advantage gained by taking out Hamas' operations center against the impact on civilians. For example, they could compare how many civilian lives will be lost by taking out Hamas's center now with how many lives could be lost in the future if it is not taken out and the military conflict was prolonged.
How do we weigh up compassion and truth in such situations? And how are we to make sense of competing claims on our sympathies?
There is a tendency in Western cultures to go with love at the expense of truth. When we weigh up compassion against truth, compassion is often instinctively preferred.
To be sure, truth-blindness is a besetting malady of western culture, but in the end, love without truth is not love at all. It becomes a license for abuse. Blind sympathy and compassion for the Palestinian cause, without engagement with the truth of what has happened to bring them to this place, including the culpability of surrounding Arab nations for perpetuating the refugee crisis and Hamas' clearly stated genocidal goals — this would be a form of abuse, which will only perpetuate the trauma for all parties.
Do Palestinians have legitimate grievances?
Yes, of course they do have grievances. Their situation is heart-breaking in many ways. And their grievances are not only against Israel: they have legitimate grievances against their own leaders, as well as against the surrounding Arab nations, who have deliberately and callously pushed them down a path of bloodshed and death.
Who should we feel compassion for in this conflict?
We should feel compassion for all sides. The Palestinians' situation is appalling. As human beings they deserve much, much better than being used as human shields for the Muslim Umma's proxies in a long fight to the death with Israel.
One must also feel deep compassion for the Israelis, who want to be left in peace. Despite many Jews having repeatedly expressed their willingness to work towards a two-state solution – from the 1930's through to the Oslo Accords – Arabs driven by hate keep insisting on their right to wipe Israel off the face of the earth.
Palestinian leaders have repeatedly made crystal clear that they will never accept a two-state solution. The Arabs opposed partition in the 1930's, and they oppose it still. The truth is that Israel must defeat its enemies or be defeated.
Can Hamas be defeated?
My answer is "Yes, to an extent". The theological ideology of Hamas is not unique, but is shared by many other Islamic militant groups, including Al Qaida, the Taliban and ISIS. This theology is persistent and it will endure, in one form or other. It can be discredited – and now, after decades of trauma caused by radical Islam, a great many Muslims are turning away from Islam – but Islamist ideology will most likely never completely disappear. Be that as it may, the hold of Hamas' ideology on Gaza can and must be broken.
What does Israel need to do now?
Sadly, it has to fight for its security. Hamas has slammed all other doors shut. Israel must win against Hamas. It must, yet again, discredit the old Qur'anic lie about Jews loving life too much to fight.
The battle ahead is not about achieving a 'proportionate response'. This is not a tit-for-tat war, in which one side's casualties justify or validate an equal number of deaths on the other side. That would be a morally repulsive idea. On Israel's side this is a war for security and survival, while for Hamas, it is a war to eliminate Israel.
What can one do? I have written this series of posts to lay down what pieces of the Hamas jigsaw I have in my hands. In order to see the whole picture, we must reject lies, seek the truth and speak it out. We must also reject hate.
As a Christian I believe in the insistence of Genesis that we are all made in the image of God. Every human life is of value. The challenge for us living on this earth is to hold true to this principle – a principle that should motivate us to love others – while at the same time being willing to do the hard yards to know and speak the truth.